Innovation is something that is so much fun to talk about because from your couch (or carpet) you can imagine a whole new world. You get to be as outlandish as the bounds of your imagination allow and there are no constraints on resources, everyone cooperates and the slicker the Powerpoint transitions – the greater the excitement. It's like watching an Instagram workout video while you're waiting for your lunch at Nandos and deciding that's what you will do at the gym tomorrow! Then morning comes… and we know how the story ends.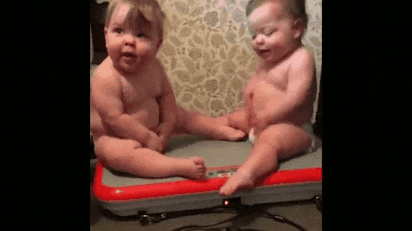 Innovation, like building muscles is hard, especially when you have been living a sedentary lifestyle. We don't expect a couch potato to go from dad bod to Dwayne Johnson from just buying Nike dri-fit outfits, getting the latest Apple Watch, joining the best gym, or even getting a personal chef and trainer – it's about his commitment to change. Similarly, we can't expect a law firm to become Google just because they use Kira, let employees wear jeans, provide free dinners and have a Knowledge Management team. 
Where most industries say "adapt or die" the legal industry says "adapt and die." 
Entering "No-man's Land"
It isn't a secret that the legal industry hasn't really been touched by cultural or technological innovation. Granted, the legal tech industry saw investments of up to $1.2 billion in 2019 alone, but by the first quarter of 2020 almost $100 million dollars had been lost as two leading startups announced they were closing down. Upcounsel  and Atrium both announced that they are closing doors – Upcounsel is migrating to LinkedIn and Atrium is returning some money to its investors. These companies had clients and they had lawyers doing good work- so what happened? I think that regulations played the biggest part with Upcounsel as bar association rules disallow fee-splitting between lawyers and non-lawyers. Upcounsel made its money from taking a fee from lawyer on the platform for referrals- but their position was that it was a marketing fee and they were not splitting fees.
With regards to Atrium, in my opinion, the overheads were too high as they hired top talent to service startups, without the safety net of a diversified practice. In addition, there may have been a culture clash between the backgrounds of the founding team – with Justin Kan a superstar entrepreneur and his former Biglaw cofounders. Justin came from the mindset of "Move fast and break things" and lawyers come from the mindset of "dot every I and cross every T".
At some point I was questioning if legal clients had Stockholm syndrome?
Doing things differently is met with a penalty – both from the industry and even from clients- who are becoming more sophisticated and pushing back a little more. However, they still like to use the same 5-6 law firms – think of your city and I bet you rattle off their names.
When we started Lawgistics, we set ourselves up as a full-service mining consulting firm providing regulatory, environmental, health and safety, labour, compliance and litigation services. We were all associates and senior associates from the top international law firms that had offices in South Africa- charging almost 50% less than we were billed while we were at the firms- but we couldn't sign one big mining client. We were met with so much skepticism and suspicion from the same clients who would heckle us when we would send our bills when we were in the law firm. Because we were flexible, we pivoted to another target market – which has allowed us to survive, grow and start another startup within our startup.
Facing The Facts
Whenever I look at all the lawyers that fled the legal industry to flourish in another industry- its bittersweet because those law firms or law teams lost talent because they didn't know how to nurture it. Even if you find a wonderful firm or team – the legal industry has limited options for how you can earn your keep. As a South African trained lawyer in the USA, if I want to take up a legal position I need to write a state bar exam- which would be expected of any lawyer that wants to practice outside the jurisdiction they were admitted into. It takes a lot of creativity, lucky breaks, relationship management or willingness to take a pay cut to get out of a purely legal role. Non-lawyers just see you as a lawyer (drafting machine, litigator, some version of a TV lawyer) and at times, other lawyers just see you as troublesome, lazy or undisciplined if you want to take up a non-legal role. 
Before we can start saying the legal industry embraces innovation, there has to be a cultural change. The legal practitioners, clients and even regulators need to be open-minded in how to deliver legal services. We also need to be open-minded about who provides the services- from accepting and encouraging lawyers from all backgrounds, law schools, genders, races, sexual orientations, religions, ages to enter into and STAY in the industry.  
What are some things you think are holding back innovation in the legal industry?
http://thelegalwerk.com/wp-content/uploads/2020/03/image-from-rawpixel-id-904879-jpeg.jpg
603
1200
Tiyani Majoko
http://thelegalwerk.com/wp-content/uploads/2019/03/main-logo-web-1200-1030x424.png
Tiyani Majoko
2020-03-25 02:11:16
2020-03-25 11:10:04
Creating A Culture of Innovation